Jacob Hacker on health care reform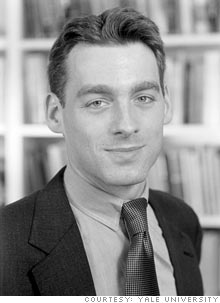 The Social Science Research Council (SSRC) Web site has an interview with Jacob Hacker, editor of Health at Risk: America's Ailing Health System—and How to Heal It about the passage of the health care bill.
Hacker, who is considered to be the first person to propose a public health option in 2000, is "overjoyed" by the passage of health care reform but also recognizes many of its flaws. However, while not perfect, the bill represents a major improvement over the status quo and should be seen as an important first step in the process of developing a better health care system for the United States.
In the interview, Hacker discusses the continuing need for "renovations" in the health care system as well as the ways in which the bill will affect insurance and hospitals. Hacker also argues that the public option will come up again as more American become insured.
Listen here for the entire interview. (Also, you can purchase Health at Risk at 50% off during our Spring Sale.)